Board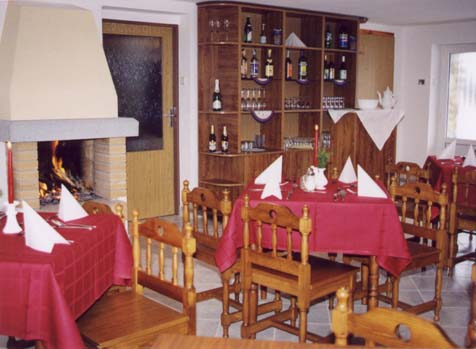 Breakfast
Substantial continental buffet breakfast is served in Vila Altwaldorf and it includes: bread or rolls, butter, marmalade or honey, tea, coffee, milk, cereals. According to the menu, it is daily extended for another extra supplement, e.g. ham, salami, cheese, eggs and veg.
Dinner
In case of bigger demand (at least 6 clients) we serve dinner, which consists of soup, main meal, dessert and 2dcl of mineral water. Only one menu is cooked daily and it is chosen by the guests in advance based on the current choice of menu.
We meet the needs of children, vegetarians, guests on diet and so on.
Guests occupying the Holiday house are normally on self-catering board. In case of demand it is possible to provide breakfast or dinner, alternatively half-board in Vila Altwaldorf.