Holiday house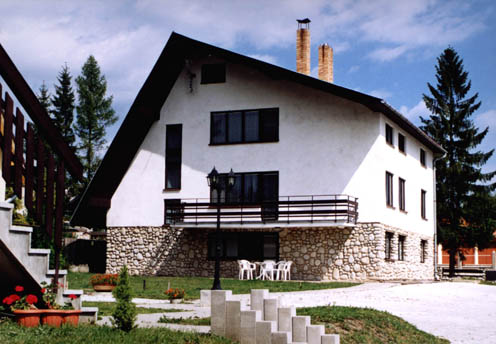 Holiday house is run as the private accommodation. It is an ideal place for family holidays or groups of friends and it is situated in a quiet area near a forest on the outskirts of Stará Lesná in the High Tatras. There are two private apartments with the capacity of 14 beds (1. apartment) and 8 beds (2. apartment), which can be rented out separately, or as the whole house, which is conditioned by booking for at least 3 nights for 4 persons.
Guests occupying the Holiday house are normally on self-catering board. In case of demand it is possible to provide breakfast or dinner, alternatively half-board in Vila Altwaldorf.
In the Vila yard one will find garden party facilities with a fireplace. We offer parking facilities free of charge in the fenced yard.